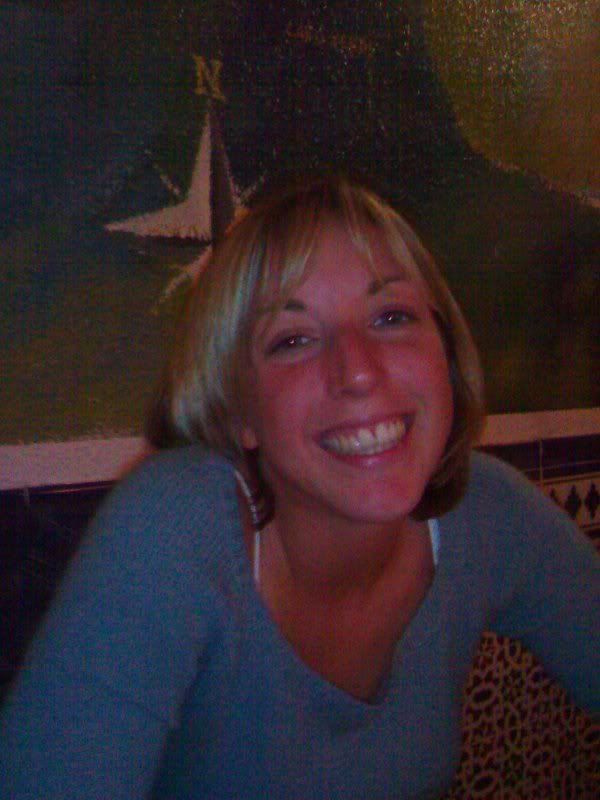 The sightseeing in Tenerife was great but it wasn't the only thing I went for. I went to visit Jodie, who works for
The Living Room
.
The Living Room
is a drop-in centre in Veronicas, Las Americas, which opens 4 days a week for bar-workers and PRs to come and chill out. There's a pool table and a table tennis table, a dart board and loads of games and magazines as well as tea and coffee and all that sort of stuff. Wendy, Lee and Jodie are there to hang out and chat to, as well as a Christian counsellor one day a week, and free Spanish lessons every Friday. There's info on jobs and accommodation as well as where to find doctors and other useful stuff.
The team also go out three nights a week and chat with the PRs who work outside the bars and clubs along Veronicas, Starcos and the Patch. They are well known around there now and the PRs wait for them to come with their bags of lollies. Loads of them have asked for Bibles and stuff too.
While I was there I spent 3 days in
The Living Room
. I met some great people, won a lot of connect 4 but got horribly beaten at chess and pool (no surprise there then!) but mostly just hung out and chatted with the workers - some of whom come occasionally, others every day.
I also went out one night, giving out lollies to the PRs and bar workers in Veronicas.
The Living Room
is situated above Burger King, right opposite the main strip of bars and clubs in Veronicas. The floor in between BK and
The Living Room
is Stringfellas - a lap dancing club. We started out in there (didn't mention that on my postcard to grandma!), just sitting for an hour with the manager and the 5 girls who were working there that night. The bar was open but it was 11pm so too early for any punters to be in just yet so it was a good opportunity to get to know the girls.
People are so open to talking about Jesus and stuff over there . Some of the stories are just amazing. People who've come through rehab, others who have met Jesus through reading Bibles or literature from the team... all sorts of things. It's great!