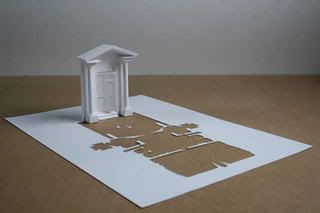 On Saturday we went to Nottingham to see a paper door.
It wasn't actually the one pictured - the picture shows a paper door created from a single sheet of A4 paper. The one we saw was full size and installed in Nottingham Castle.
Amazing as it was to see, we were a little disappointed not to be able to view more of
Peter Callesen's
paper cut work. Take a moment to browse through his website and see - I never knew white paper could become so beautiful.