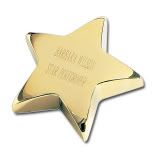 This week's star of the week award goes to.... Cathy!! Cath ran the Cardiiff Marathon on Sunday in 3 hours, 54 minutes and 15 seconds. A damn fine time!! Nice one!
In other news:
Had a fab time with Jude this weekend, thanks!
Saw three films:
Bridget Jones, the Edge of Reason: OK.... kinda fuzzy and fun.
The Village: Absoulutely amazing and not the scary thriller I expected at all. A slightly scary film with a beautiful story.
Pride and Prejudice: Love love loved it! Especially Mr Bennett - he's the Daddy!!
Changed the way the fridge door opened while Dan was away and didn't tell him. Ha ha ha ha!
Found out that my first teaching placement will be in Tamworth which is 31 miles away from here. Have to go on uni transport which means that for the next 4 weeks, my life will be entirely dictated by a minibus and 30 5 or 6 year olds. Wahey!