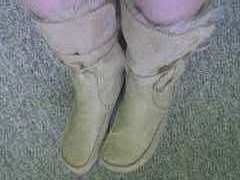 I found out yesterday that I've got a place on the Primary PGCE course at Warwick Uni starting in September. Yay!
Obviously I celebrated as any girl would - I went out and bought boots.
It's all very exciting - we're moving to Coventry! It's taken us about 18 months longer than we planned and we've learnt lots about waiting (guess we're not so good at that?) God has been, once again, amazing.