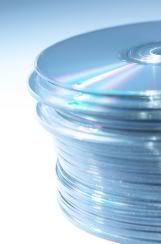 If you played all the worship tracks in our iTunes collection one after the other, you'd be listening for over 2 days non-stop.
Thing is, I've been realising more and more lately that actually, I can't stand it!
Before you're all queuing up at my door to exorcise my demons, let me just clarify that I do like sung worship and think that worship music is invaluable in bringing people closer to God and helping us to express worship to him.
I just can't listen to it "leisurely"
The first couple of tracks isn't too bad. It just becomes background music relatively quickly and I can get on with whatever I was doing as it plays. But after a while it really grates on my nerves. I find it frustrating, irritating, annoying...
Why?
Are our 2 days-worth of worship music a small glimpse of the sounds of eternity in heaven? Am I going to have to get over this before I die? What if I die first? Am I destined to spend eternity in heaven with my fingers in my ears?